Social pressure works both ways. In other words, Fight back, it works!¨ It seems like if we use the art. read, in which it appears, under social and sometimes by a few ¨political¨ pressure, some organizations are cautiously starting to reverse their new (normal) covid policy.
And where in this art. https://commonsensetv.nl/commonsense-overheidspropaganda-%c2%a8miljoenen-nederlanders-zijn-al-ingeent
It is pointed out that it seriously appears that the figures projected by the government are more propaganda than truth. And therefore not getting the public support they want us to believe.
Make-A-Wish Foundation to accept all children regardless of vaccination status
The company is clarifying its policy after widespread reactions.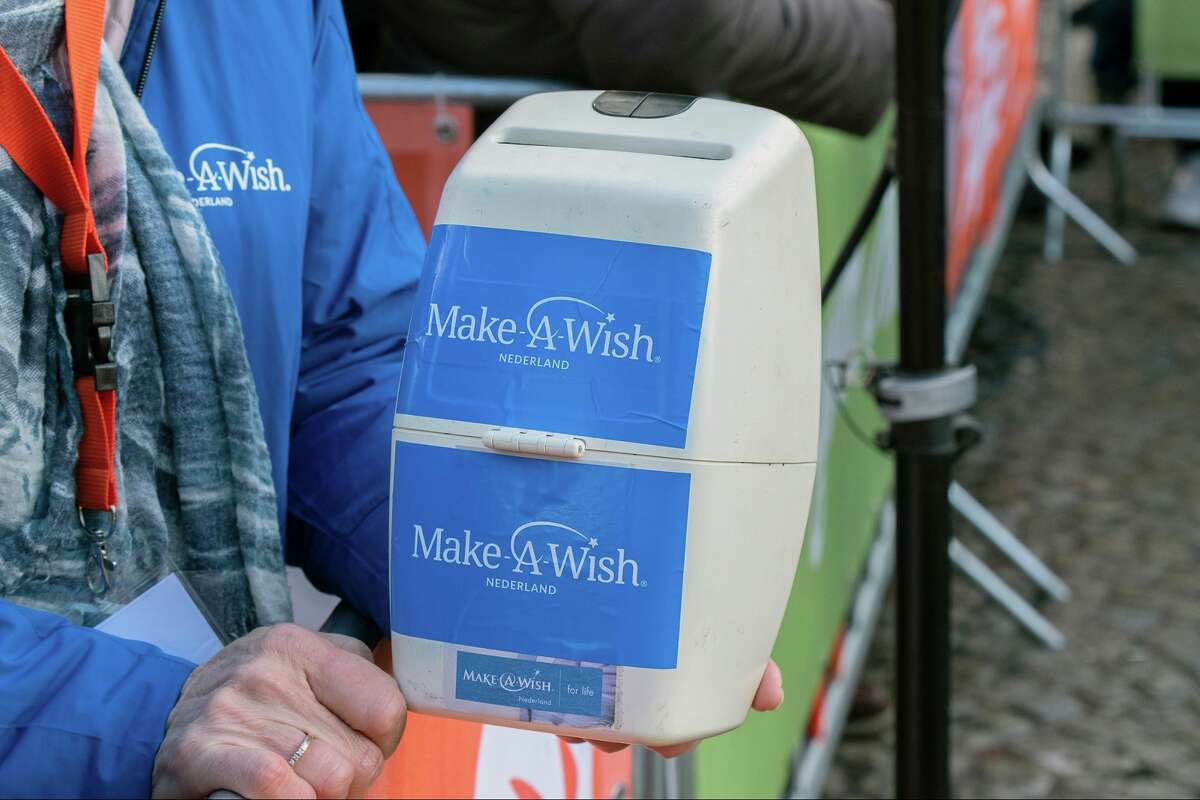 As the pandemic begins to ease thanks to its widespread spread and access to vaccines, it's easy to forget that for some, getting vaccinated is not a safe or viable option.
For people with life-threatening and complicated illnesses, there is no guarantee that they are eligible to be vaccinated, making it difficult to travel or attend certain locations or cities that have restrictions in place where only vaccinated customers are allowed to enter.
A major cruise line just dropped the vaccination requirement for cruises departing from Florida, but there's an expensive catch for unvaccinated travelers
Cruise lines and Florida have reached a heated deadlock over vaccine passports.
This story originally appeared on Business Insider
Royal Caribbean Group's Celebrity Cruises has reversed its mandate for COVID-19 vaccination for cruises departing from Florida ports, according to a June 17 update on the website of Celebrity .
The vaccine mandate reversal is the latest update in a heated battle between cruise lines and the state, which has banned vaccine passports. But there's a catch: unvaccinated passengers — or those unwilling to show evidence of the vaccine — will according to the cruise line to make with onboard restrictions, additional COVID-19 testing, and additional fees.
This means $178 worth of COVID-19 testing, strict mask requirements, seating restrictions in areas such as theaters and casinos, and the ability to land, subject to local restrictions.
The announcement came just weeks after Celebrity Cruises the resumption of the sailing plans aboard the Celebrity Edge disclosed . The ship will depart from Fort Lauderdale, Florida, this Saturday, and will be the first revenue cruise to depart from a US port in more than a year.
But when the May sailing was announced as "fully vaccinated," the office of Chief Executive Ron DeSantis called the cruise line's vaccine mandate "discriminatory."
"Companies doing business in Florida, including Celebrity Cruises, must immediately stop imposing such discriminatory policies on individuals," Christina Pushaw, DeSantis press secretary, told IPS. Insider in an email in May. "Allowing companies like Celebrity Cruises to demand 'vaccine passports' for customers would mean tolerating discrimination by private companies, which is unacceptable in Florida."
Related: Wall Street Backs Cruise Ships to Start Another Rally
But the cruise line "highly recommends" that its eligible guests be vaccinated, a spokesperson told Insider in an emailed statement.
Why Cruise Lines Drop Vaccine Mandates?
In late May, Celebrity Cruises' sibling, Royal Caribbean, announced , a COVID-19 vaccine mandate for all guests. But like Celebrity, this mandate was reversed in early June for all cruises departing from Florida and Texas.
There is one common reason for these reversals of vaccine mandates: the ban on vaccine passports in states like Florida and Texas, which has caused a heated standoff between cruise lines and the states.
In April, DeSantis issued an executive order in Florida to ban vaccine passports and local businesses — including cruise lines – prohibiting them from being required. And a month later the is a law to ban vaccine passports from 1 July.
This means that any company that violates this vaccination ban could be fined $5.000 for each customer.
Gov. DeSantis has stated many times that allowing private companies to require "vaccine passports" for Floridians participating in everyday life — attending sporting events, dining at restaurants, or even taking cruises — would create two unequal classes of citizens based on vaccination status," Pushaw wrote in her statement to Insider. "This would be unethical and harmful to society."
Let's just hope that Thierry Baudet becomes our Desantis.