Officials find 29 million doses of AstraZeneca vaccines in Italian facility
The firm says they are intended for the EU, and as donations to poor countries
Officials in Italy claimed to have found about 29 million AstraZeneca COVID-19 vaccine doses in a facility. The company seemed to confirm the finding, saying they were for the European Union and for donations to other countries.
Italian security forces, on behalf of the European Commission, inspected a Catalent factory near Rome and discovered the millions of doses over the weekend, Italian newspaper La Stampa reported. Italian Prime Minister Mario Draghi confirmed the report, Reuters said some doses were seized while others were sent to Belgium.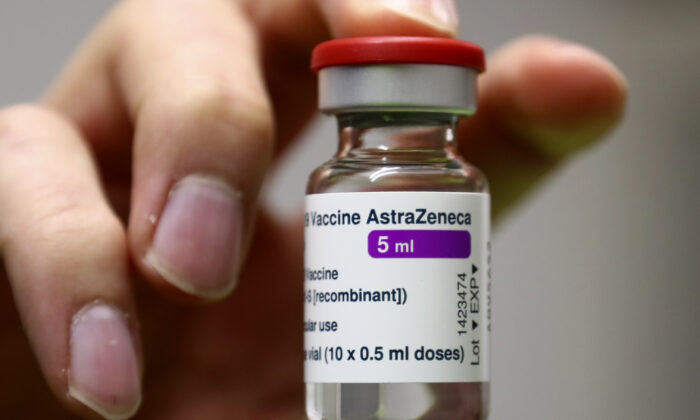 French officials also confirmed the finding of the vaccines.
"During an inspection we carried out, a stock of nearly 30 million doses was found near Rome. It is now confiscated ", French government spokesman Gabriel Attal said this week, according to Reuters. "The EU will not be dismissed as a scapegoat."
In a statement, AstraZeneca said 16 million doses found were for the European Union and 13 million doses were for countries that signed up to the COVAX program.
AstraZeneca spokesman on the 29m doses "hidden" in the Italian factory.

"We would like to clarify some inaccurate statements relating to vaccine doses at the Anagni plant.

There are no exports currently planned other than to COVAX countries.
1/

- James Crisp (@ JamesCrisp6) March 24, 2021
"There are 13 million doses of vaccine awaiting quality control release to be shipped to COVAX as part of our commitment to deliver millions of doses to low-income countries. The vaccine is made outside the EU and brought to the Agnani factory to be bottled. ", said the pharmaceutical giant.
"The EU fully supports the supply of low- and middle-income countries through the COVAX facility."
AstraZeneca further said it is incorrect to describe the finding as "a stock". Adding that the "Vaccine production process is very complex and time consuming. Vaccine doses should await quality control approval after filling of the vials is completed. "
The company was forced to deal with controversies this month after Germany, Italy, Sweden, France, Denmark, Spain and other EU countries suspended the use of the company's vaccines following reports that recipients developed blood clots or even deaths.
Last week, the European Medicines Agency of the EU said the AstraZeneca vaccine is effective and noted that the benefits outweigh the potential side effects. The vaccine has not been approved for use by the U.S. Food and Drug Administration, but the company has said it plans to carry out the vaccination in the United States as well.
"A causal link with the vaccine has not been proven, but it is possible and deserves further analysis." said the agency about the vaccine and the blood clots.
Sources:
https://www.theepochtimes.com/officials-find-29-million-doses-of-astrazeneca-vaccine-in-italian-facility_3749456.html
https://newzealand.shafaqna.com/EN/AL/859693
https://www.reuters.com/article/us-health-coronavirus-vaccines-italy/after-inspection-astrazeneca-says-29-million-covid-19-doses-in-italy-are-for-eu-poorer-nations-idUSKBN2BG1HF?il=0
The list is growing, but rest assured "no evidence that the vaccine is responsible"
Yes "greed" just another article about the great "approved" but not approved vaccine. AstraZeneca's COVID-19 vaccinations were stopped by France, Italy, Spain and Germany due to precautions, officials said Monday, as Italian officials confiscated thousands of doses of the drug in a northern province after a man died. The British company and the […]