According to an April 6 court order, South African doctors are now allowed to prescribe ivermectin for the treatment of COVID-19 without fear of reprisals or waiting for approval from the South African Health Products Regulatory Authority (SAPHRA). He advised to use the drug only in a trial.
The court order ruled that a medical product for human use containing ivermectin 'as an active ingredient' had been registered by SAPHRA on March 16, allowing ivermectin to be formulated or mixed with other registered drugs and 'made accessible in accordance with the provisions of Article 14 (4) of the Act. "
"Access in accordance with Section 14 (4) of the Act means practically that physicians can prescribe ivermectin at their discretion and no application or notification of Section 21 is required for compounded ivermectin," said Barend Uys, chief of research at AfriForum. a press release . "Patients can then use this prescription to buy ivermectin from any pharmacy where prepped ivermectin is available."
AfriForum was one of four groups to sue SAPHRA.
Prior to the ruling, doctors had to apply for approval to use ivermectin through SAPHRA's controlled compassionate use program under section 21 of the Medicines and Related Substances Act, which allowed SAPHRA to sell an unregistered medical product in the country.
However, submitting an application did not guarantee approval by the medical regulator.
The court also ordered SAPHRA to report to the court every three months on any changes in the availability and use of ivermectin.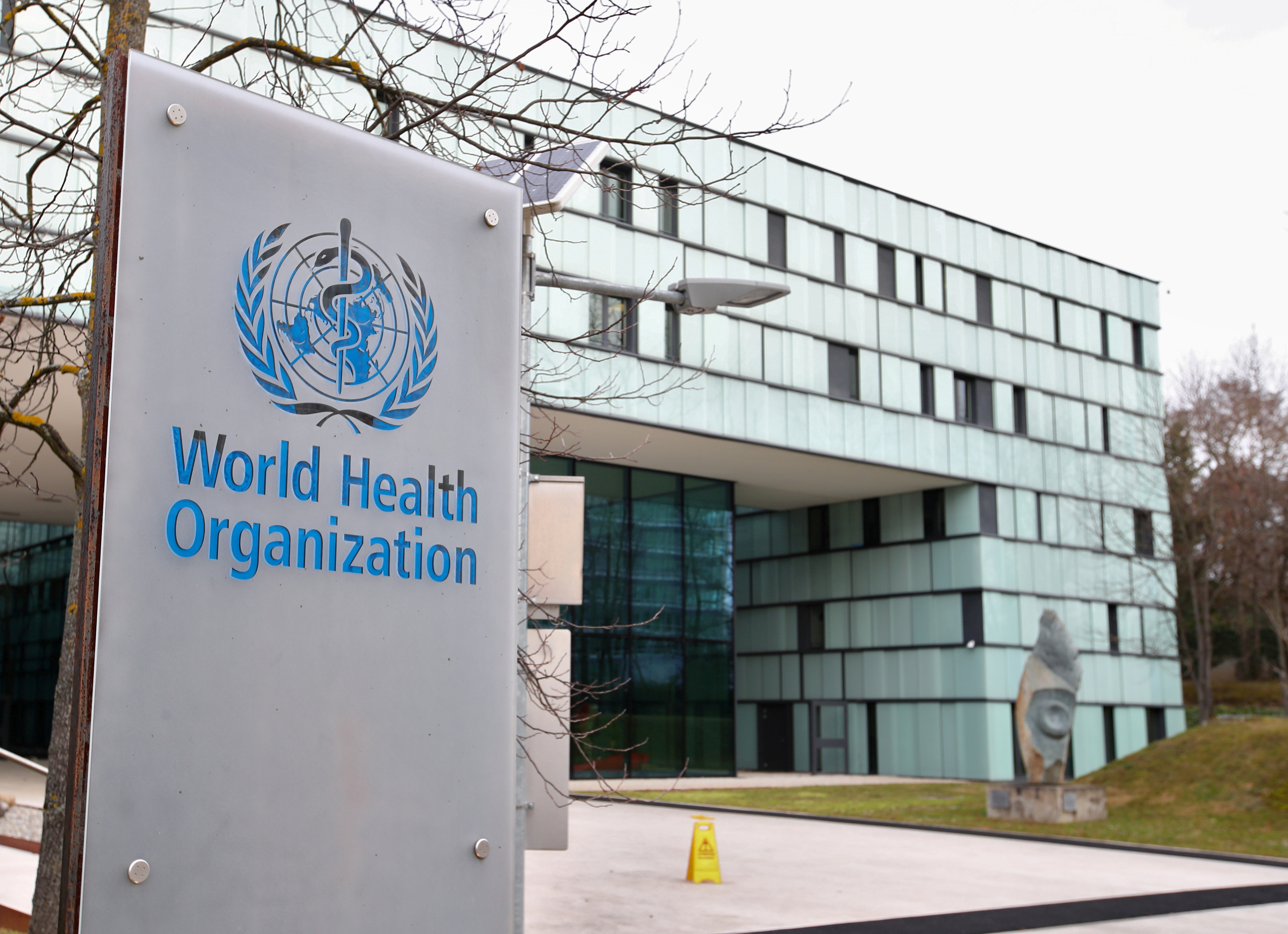 The South African ruling comes less than a week after the WHO announced the use of ivermectin for COVID-19, a disease caused by the CCP virus (Chinese Communist Party) , except in a clinical setting, advised against based on unclear data.
"Current data on the use of ivermectin on COVID-19 patients is inconclusive," WHO said in a press release. "Until more data is available, WHO recommends using the drug only in clinical trials."
The WHO said its decision was based on the review of 16 randomized controlled trials involving 2407 participants by its panel of experts who assessed whether ivermectin had any impact on hospitalization, viral clearance, mortality and mechanical ventilation.
Dr. Pierre Kory, a member of the Front Line COVID-19 Critical Care (FLCCC) Alliance, said the WHO statement was not based on "science" and was rather biased.
"They don't mention that most studies find really important benefits. All they do is [say] that the results - not the positive results, are all of low quality or provide little assurance, " said Kory in a weekly FLCCC update. 'We know that's not true. There are a number of additional groups that rated the quality, and they actually think it is mediocre, including the WHO's lead investigator. "
Kory also said WHO's recommendation was in line with statements from the National Institutes of Health (NIH), the European Medicines Agency (EMA) and Merck, to try to "create uncertainty about science where little or none exists" .
WHO did not respond to a request for comment.
The NIH initially said it only recommends ivermectin for use in clinical trials, but has been guidelines updated after members of the FLCCC Alliance presented their data in January.
"There is insufficient data for the COVID-19 treatment guidelines panel (the panel) to recommend the use of ivermectin for the treatment of COVID-19," said the NIH.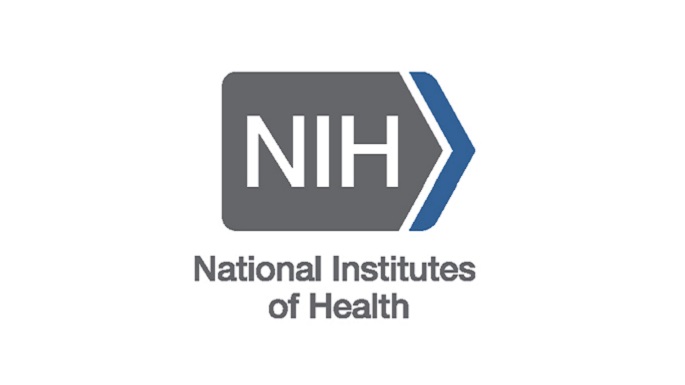 In February, Merck, who held a patent until 1996 and praised the safety of ivermectin for years, released a statement to the outside against the use of ivermectin for COVID-19, citing the lack of data on safety and efficacy.
"We do not believe the available data supports the safety and efficacy of ivermectin beyond the doses and populations indicated in the regulatory-approved prescribing information," said Merck.
A month later, the drug company announced the preliminary findings of its Phase 2a trial with Ridgeback Biotherapeutics of the experimental antiviral drug Molnupiravir for early treatment of COVID-19. The oral drug showed a faster reduction in infectious viruses similar to ivermectin. The phase 2/3 study with Monupiravir will be completed in May.
Dr. Andrew Hill, a senior visiting fellow in the University of Liverpool's Department of Pharmacology, led a meta-analysis study on ivermectin funded by Unitaid, 'part of the World Health Organization's ACT Accelerator initiative to increase access to COVID-19 treatment. improve and diagnose, "said TrialSite News .
In his meta-analysis research [ pdf ] of 18 studies involving more than 2.200 patients, Hill and his team found that there was "a 75 percent improvement in survival, faster time to clinical recovery, and signs of a dose-dependent effect of viral clearance. for patients receiving ivermectin versus control treatment. "
"Despite the encouraging trend shown by this existing database," the researchers say "additional, high-quality and large-scale clinical trials" are needed before "regulatory approval of ivermectin" can be obtained.
Dr. Jean-Jacques Rajter, a pulmonologist who successfully treated severe COVID-19 patients with ivermectin early in the pandemic, testified at a Senate hearing last December that funding and support of a randomized controlled trial to evaluate its efficacy and safety of ivermectin had been difficult. .
"My team has multiple study protocols, ready to be implemented in the short term", said Rajter. "We have built relationships with international teams to complete such randomized controlled trials, but funding for such trials has been difficult or impossible to obtain.
According to Nobel laureate and co-developer of ivermectin Dr. Satoshi mura "a total of 91 studies in 27 countries" are being conducted, of which 80 are "for therapeutic purposes and 11 for prevention". COVID-19 .
Ivermectin
Ivermectin, a low-cost anti-parasitic drug initially given to animals, was approved for human use in 1987 to treat onchocerciasis, or river blindness, a disease caused by worms transmitted by flies. More than 30 billion doses of ivermectin have been distributed in more than 3,7 years.
The drug is on the WHO's list of essential medicines and has a high safety profile.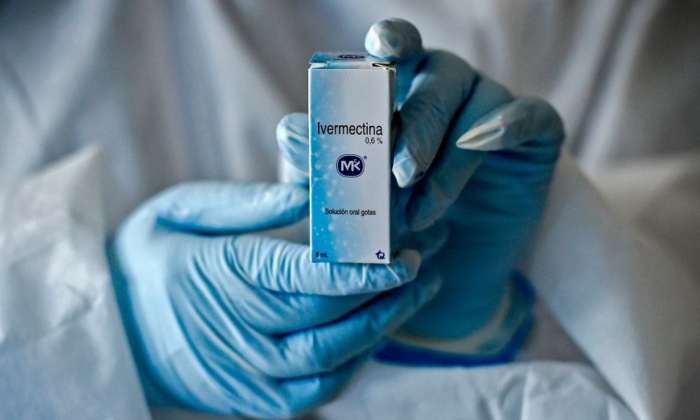 Dr. Tess Lawrie, director of Evidence-based Medicine Consultancy Ltd., said in a interview on March 6 that there had been approximately "4.600 adverse events and 16 deaths" reported in the pharmacovigilance database for ivermectin since the drug was first given to humans. .
Some of the common side effects of ivermectin include nausea, diarrhea, dizziness, and a rash, according to the FDA.
Lawrie said that remdesivir for hospitalized COVID-19 patients had "more adverse events and 417 deaths" since it was approved by the Food and Drug Administration (FDA) last year. Side effects of remdesivir are nausea, bleeding and pain.
Ivermectin has several possible mechanisms of action in the treatment of COVID-19, with its anti-inflammatory and antiviral properties that "block the viral proteins from entering the nucleus and prevent the virus from attacking the immune system," Lawrie said. "It also has the mechanism of action that hinders the virus's ability to replicate."
Countries Using Ivermectin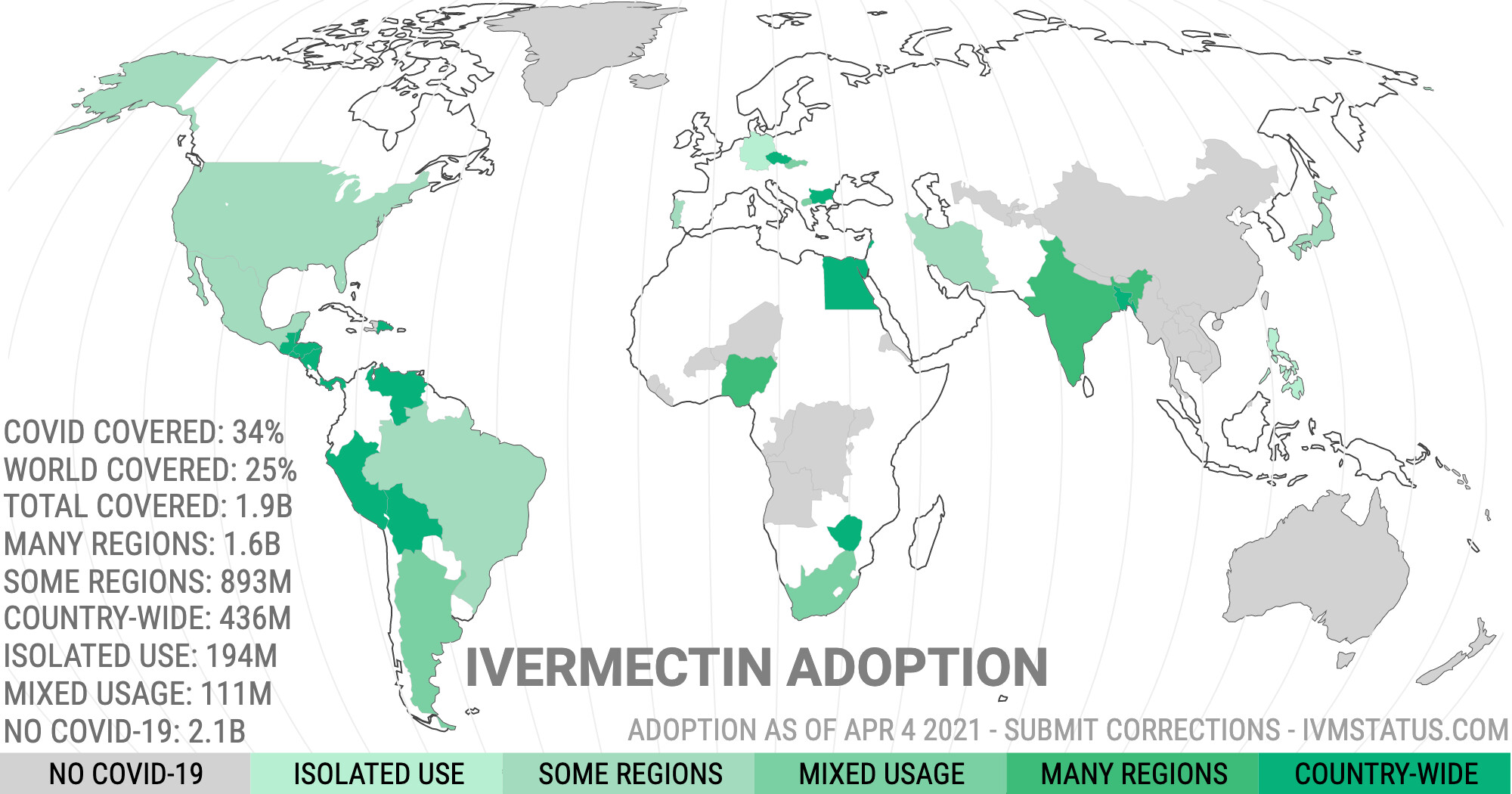 In the Philippines, the country's FDA has granted experimental use of ivermectin to a hospital that requested it, but said the drug's "distribution" "remains illegal", reported the Philippine news agency. Proponents of ivermectin have pushed for approval of the drug for use in the treatment of COVID-19, as the introduction of the vaccine has been slow. Ivermectin is only available to animals in the country.
Officials in Belize, a country in central America, authorized the use of ivermectin to combat the CCP virus in December 2020, citing that "the decision" to add the drug as a treatment protocol has more benefits, according to the local news. then would have risks. loveFM .
Mexico City also began providing ivermectin to COVID-29 patients on December 2020, 19 after the local government said it had investigated more than 30 clinical trials using ivermectin as a treatment. By Jan. 22, more than 50.000 people had been treated with the drug, it reported The financial .
Slovakia became the first European Union country to approve ivermectin. The country's health minister approved ivermectin in January good as a prophylaxis and treatment for COVID-19, allowing doctors to prescribe it for the next six months.
Ivermectin for animals is not recommended for human consumption because "veterinary drugs are often highly concentrated" and "can be very toxic to humans," the FDA said.
And after all the opposition and ban on HCQ, the following is also quite suspicious.
¨especially has good effects on the transmission and infection of viruses and bacteria such as coronavirus, HPV, HIV¨
https://patents.google.com/patent/CN110917196A/en
Why did the Netherlands stop research on HCQ (hydroxychloroquine) so abruptly?
The War on Hydroxychloroquine. Big names will do anything to ban this drug from the public eye! The Dutch research into the two malaria drugs chloroquine and hydroxychloroquine will be definitively discontinued. The study was temporarily halted after another large, worldwide study found the drugs to be ineffective. However, that investigation was withdrawn. […]