20 former French generals and 100 officers warn politically against military 'intervention' if divisive critical race theory destroys society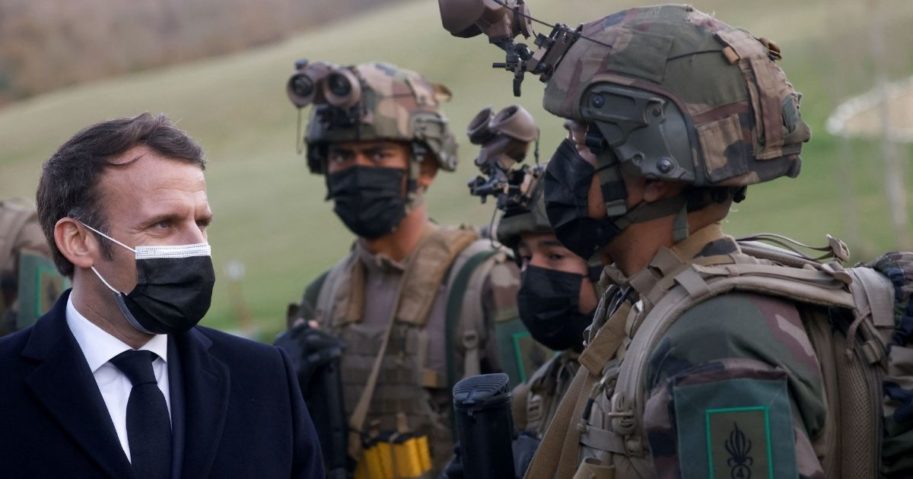 A huge group of former and current French soldiers signed an open letter this week warning of the impending danger of the so-called anti-racist ideology, and urging French President Emmanuel Macron to work quickly to prevent civil war.
The letter, published in the French magazine Current Values , was signed by 20 former French generals, 100 officers and more than 1.000 other military personnel.
It accused the French government of deviating from destructive ideologies such as anti-racism and Islamism, which it said were used to create unrest in French communities and risk descending into full-blown civil war.
The signatories expressed serious concern about the government's efforts to deconstruct and decolonize its own history in an effort to appease a growing Islamism that has forcibly plagued the nation, arguing that radical Islam is being used to subjugate neighborhoods of dogmatic rules that go against the French. Constitution, making it unconstitutional parallel Islamic state arises .
"The dangers are increasing, the violence is increasing by the day", the letter warned. "Who could have predicted ten years ago that a teacher would ever be beheaded if he left school?"
The verdict was a reference to the murder and beheading Samuel paty, a high school teacher, in a Parisian suburb last year.
Paty had taught a course on freedom of speech and showed his class the cartoon of Mohammed who Islamic terrorists say is the shooting at Charlie Hebdo justified. He was ambushed, murdered and beheaded by a Muslim refugee shortly afterwards. Seven other people became accused of facilitating the murder, including a local imam, a parent of one of his students and two students attending the school.
In particular, the letter explicitly linked the growing threat of an Islamic uprising in France and the daily terror of violent socialist and anti-racist riots that often piggybacked on the chaos of the protest movement. Yellow Vest .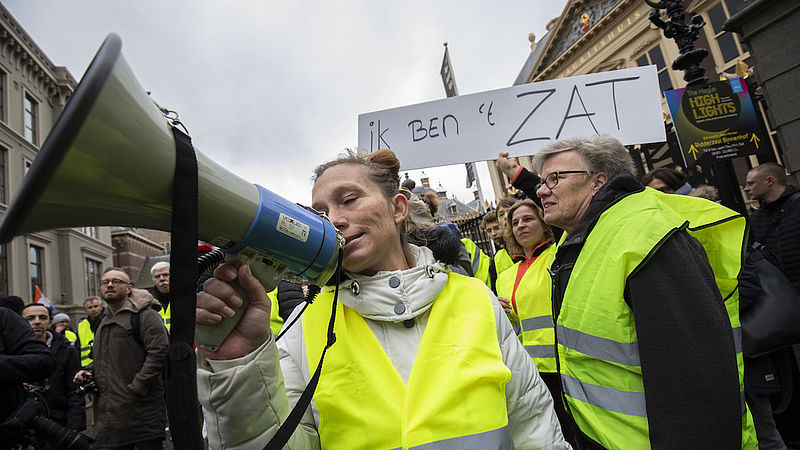 The letter further stated that the anti-racist ideology actively promotes racial enmity and that its proponents are partisans seeking all-out race war.
About the risk of parallel Islamic state in the Netherlands.
Parliamentary questioning unwanted influence from unfree countries
A parallel society: that people actually create their own society, in addition to our democratic constitutional state, and from this parallel cooperation also reject our democratic constitutional state and ultimately could also undertake activities that could undermine our democratic constitutional state and that the freedoms of the Dutch, regardless of race, religion or belief.
Report_of_the_public_ hearings

Emmanuel Macron has a lot of blood on his hands
Police brutality in the name of the globalist French President is destroying lives through mutilation and trauma and even kills civilians. Everything that is told here can be found in the videos at the bottom of this article. A demonstrator with a bloodied face was pushed to the ground by the police. He is by the […]
The Police has become a disgrace for the Netherlands
Black page for the Netherlands Police From the start of this crazy crisis, there have been people who get up and especially want to demonstrate PEACEFUL or simply want to be together in these crazy times. Every time there was only one party that messed up and that was the police. The media are spinning it through […]